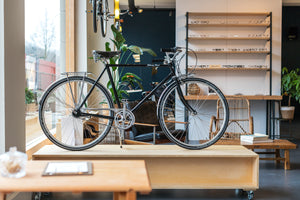 A new place where you'll
experience johnny loco's lifestyle
welcome at the johnny loco store
Johnny Loco recently opened its store in The Hague - The Netherlands. A beautiful place where you'll experience Johnny Loco's lifestyle and discover a wide range of electric cargo bicycles, cruisers, opticals, sunglasses & Swiss made watches.
Touch and feel our bikes, get your eyes tested by our professional opticians or simply enjoy a cup of coffee and a croissant.
in store services
test a bike
To test our electric cargo bikes, you'll need to make an appointment. Our e-bike specialists are here to help.
make an appointment
eye test
An eye test can help you determine if its time to update your prescription.
book an eye test
enjoy our coffee
Time for some relaxation or just a quick coffee to go? Enjoy our fresh coffee corner.
read more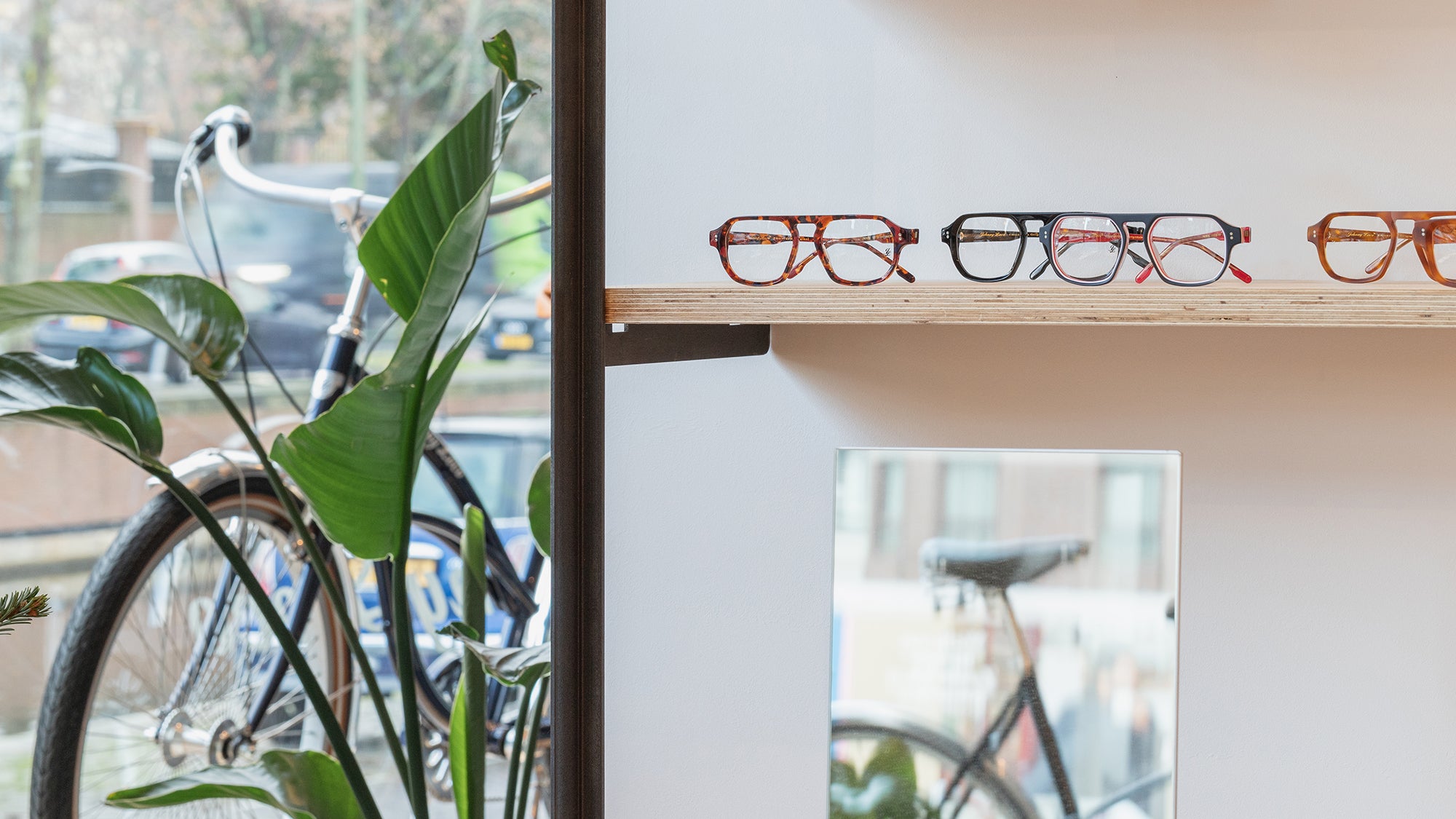 Get to know more about
our opticals & sunglasses
Your eye test is free with
the purchase of glasses.
Prescription glasses are ready
to wear within 5 days.
Our friendly staff will be happy
to help you carefully adjust your glasses for a perfect fit.
This is where you
Find that item you always wanted
Our team will go through our collection together with you and will be happy to help you find electric cargo bikes, cruisers, eyewear and watches that you are completely happy with.
Frequently Asked Questions
It is necessary to make an appointment in advance for our eye measurements. But its very easy: you can book a date and time online or ask our team in store to schedule an appointment for you with one of our qualified opticians.
Our full eyewear collection is available in our The Hague store but not all eyewear may be displayed in the retail space. If you can't find the style you're looking for, ask one of the employees in the store. They will be happy to help you search.
No, our friendly team are always ready to run through our collection and give you the tips and advice you need - whether you're looking for glasses that suit your style or looking for something else.
Yes, all bikes are available, but please keep in mind that you'll need to make a test ride appointment for our electric cargo bikes. Our cruisers may be tested without an appointment.
No, we do not have any mechanics in our store. Flat tyres and other regular maintenance should be done at your local bike shop.
No problem, we are working together with a wide range of national and international bicycle dealers and independent eyewear shops. Visit our dealer locator to find one in your own neighborhood.